The Sage, recommended by so many, is a great venue for those with curious taste buds, one who appreciates the tantalizing prepossession of such simplistic yet flavoursome fusion food. The moment the boyfriend and I stepped into The Sage, we were pleasantly greeted by an aromatic whiff of zephyr as the crafty chefs were showing off their skills at the tepanyaki table.
Despite being known to the public as a "fine-dining" restaurant, The Sage does not possess a pseudo-like facade, the intimidating environment that a common fine-dining restaurant harbours. All in all, the down-to-earth ambiance and excellent service further enhanced the likability of the restaurant. Set menus ranged from RM160 for a standard 3-course meal a.k.a The Sage Dinner Set, which I opted for, to RM180 for a 3-course meal plus "Chef's Special of the Day", which Carl opted for.
Our table d'hôte expenditure was justified the moment we began to savour our impeccably presented mouth-watering dishes and we concluded that the meal was definitely value for money and fit for a king.
Let the photo-whoring begin! :)

Freshly baked bread accompanied with pesto blended olive oil, which was to die for. And before we began gormandizing our appetizers, we were presented with a gelatine-like shot that contained cucumber cubes and baby shrimp. The purpose of this shot is to neutralise our palette.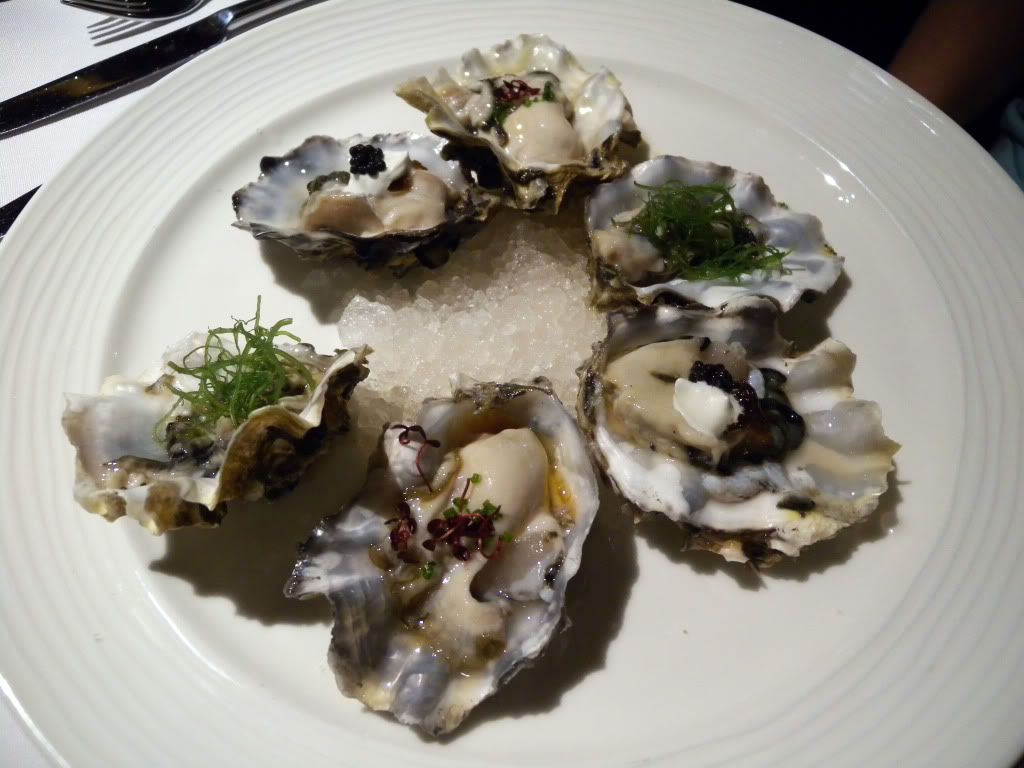 Chef's Special of the Day: the Brittany oysters, topped with a little fresh cream and caviar, was enough to take me to paradise and back.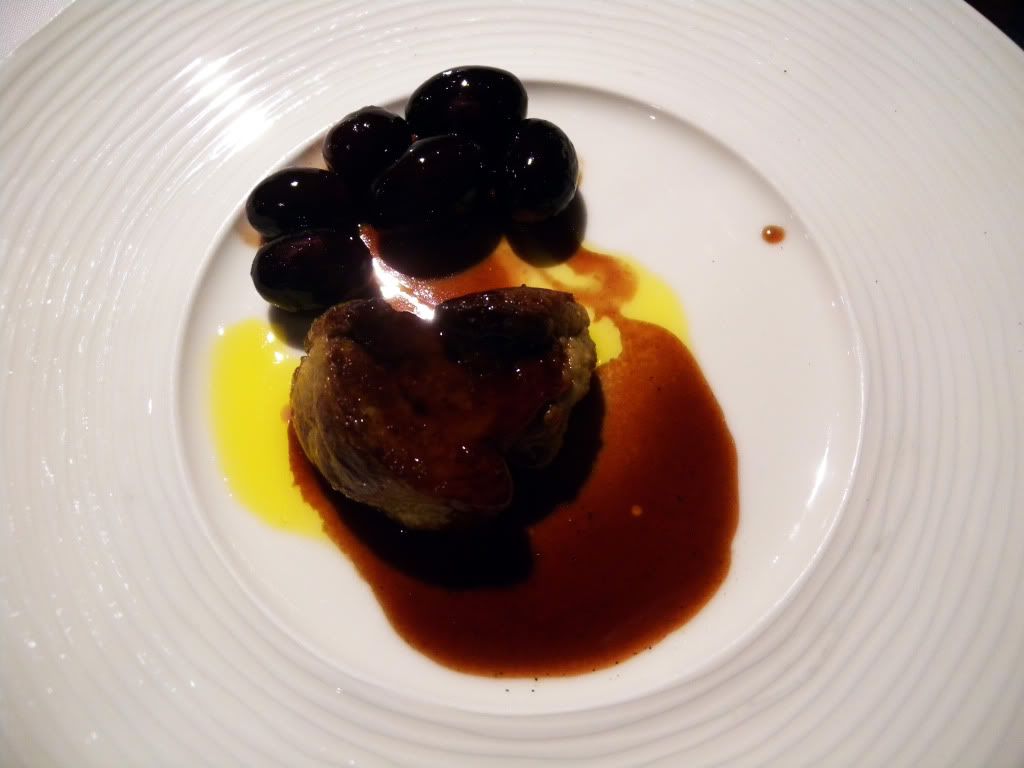 My appetizer, the pan seared foie gras with grapes. Orgasmic. The sauce was subtle, accentuating the sweetness of the grapes and the lightly salted pan seared foie gras.
The boyfriend and I relishing our dishes. A meal fit for the Gods.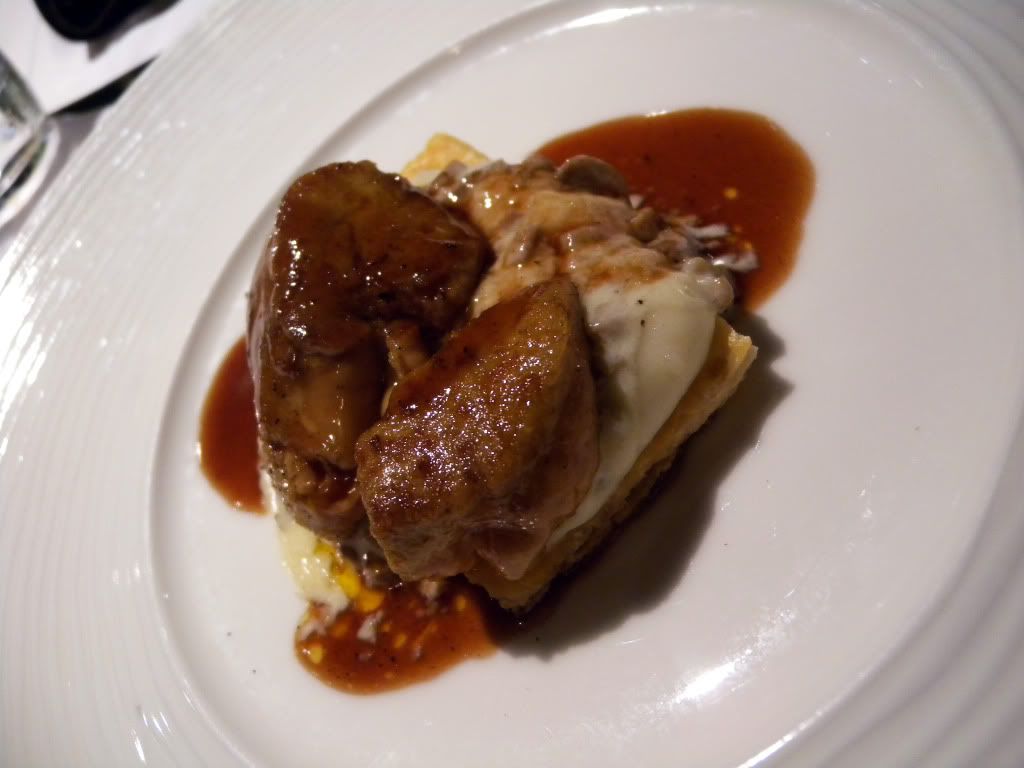 Carl's Feuillete of Anago with Foie Gras and Duxelles, loosely translated as puff pastry with salt-water eel, foie gras and mixture of finely chopped mushrooms, shallots and herbs.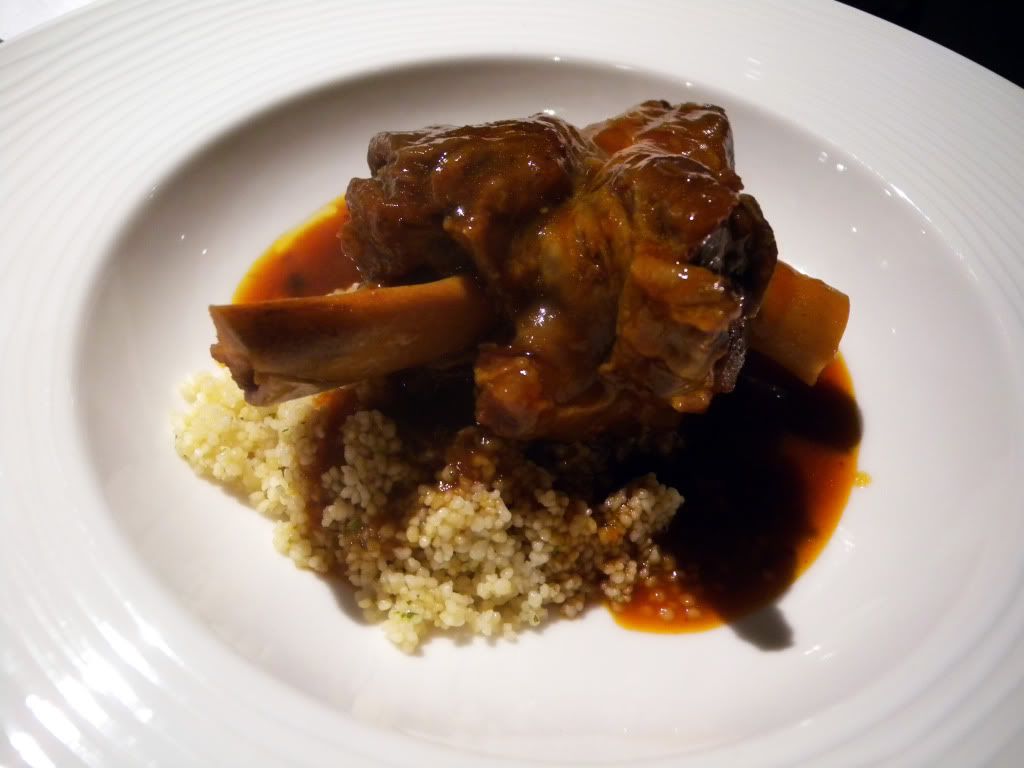 Carl's leg of lamb and couscous for the main course. The dish offers a myriad of flavour and texture.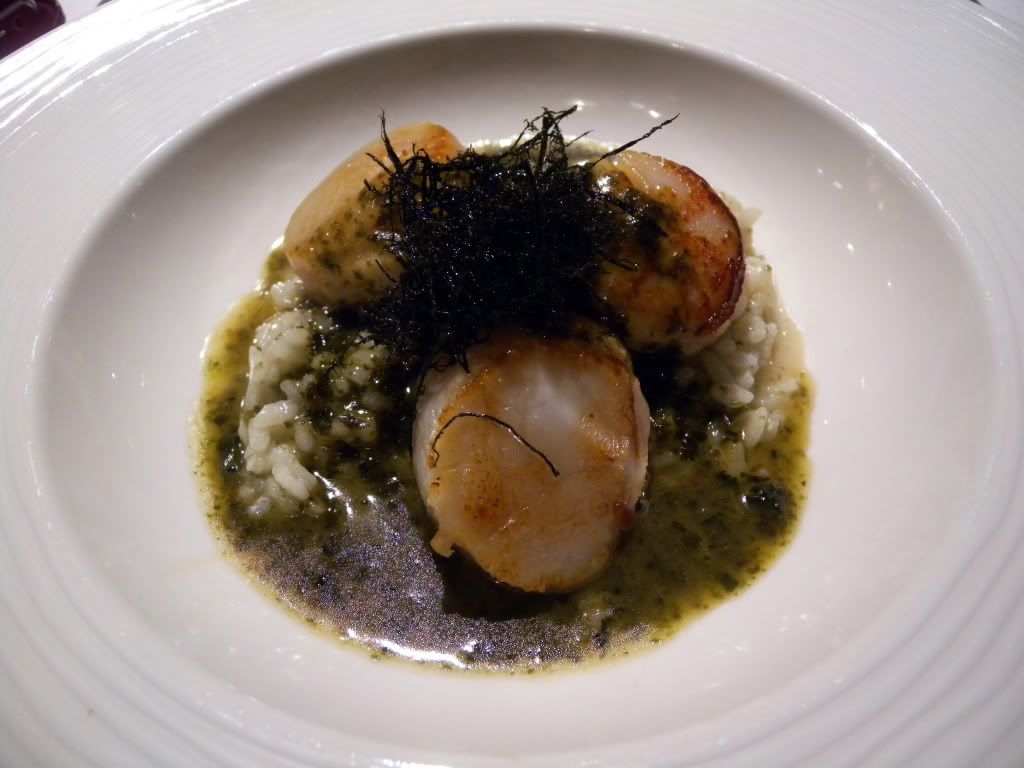 My mushroom based risotto accompanied with some lightly sauteed Japanese scallops, which were cooked to absolute perfection.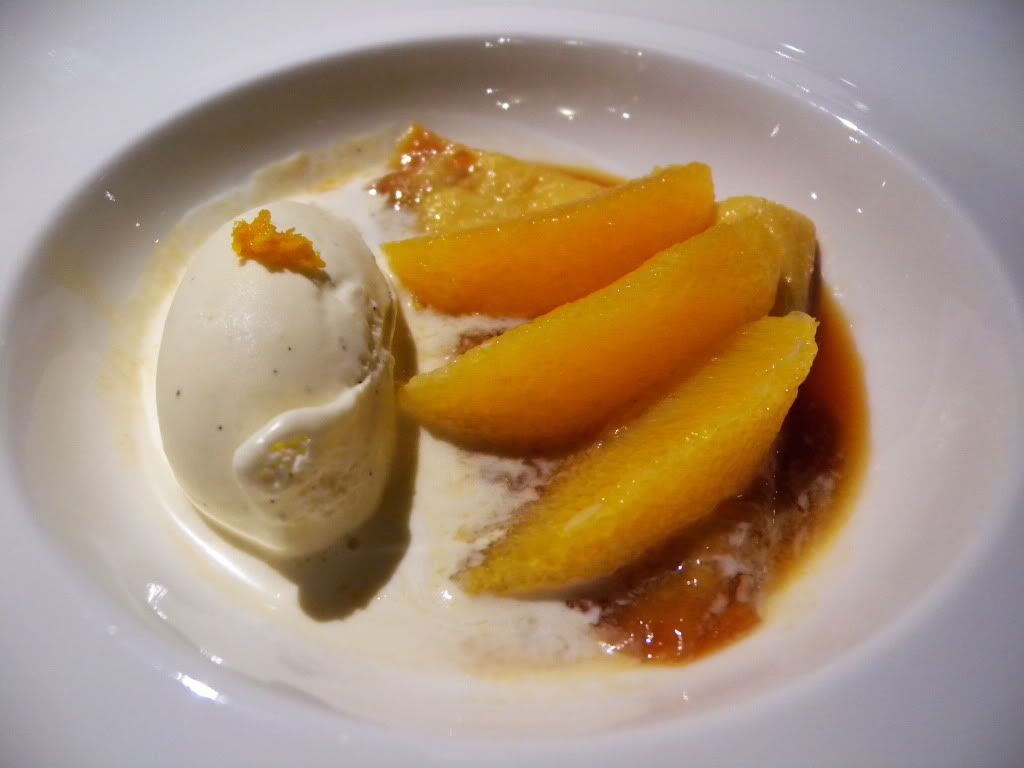 He made a smart choice by ordering the peach crepe with a spoonful of vanilla ice-cream. Light and fluffy, with a barely perceptible toffee-like sauce, the perfect sweet ending.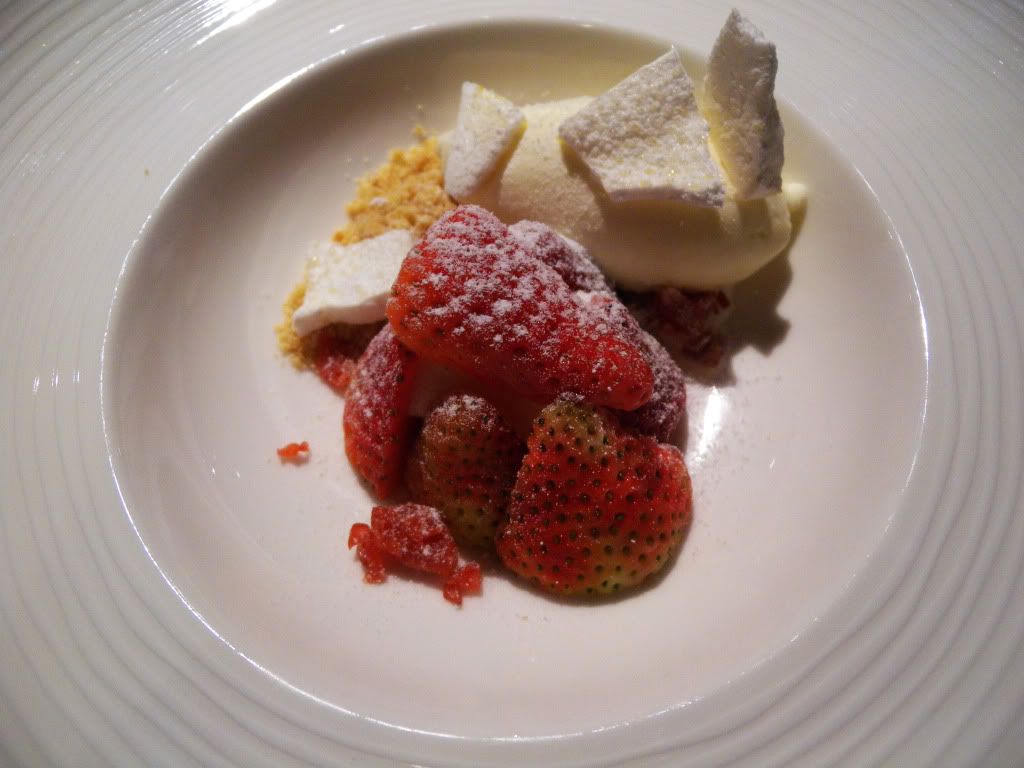 Strawberry with mascarpone cheese, which I was not very fond of. The accompanying strawberries were sweet and slightly sour a very good foil for the sweetness of the mascarpone cheese.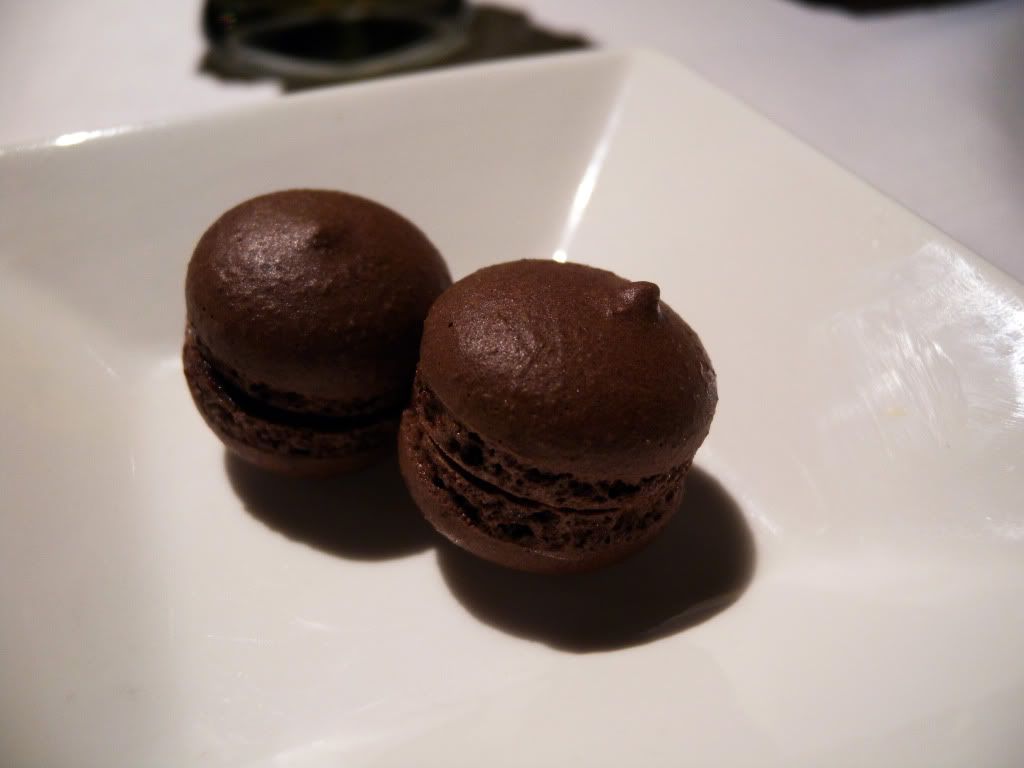 Lovely bite-sized rich chocolate macaroons.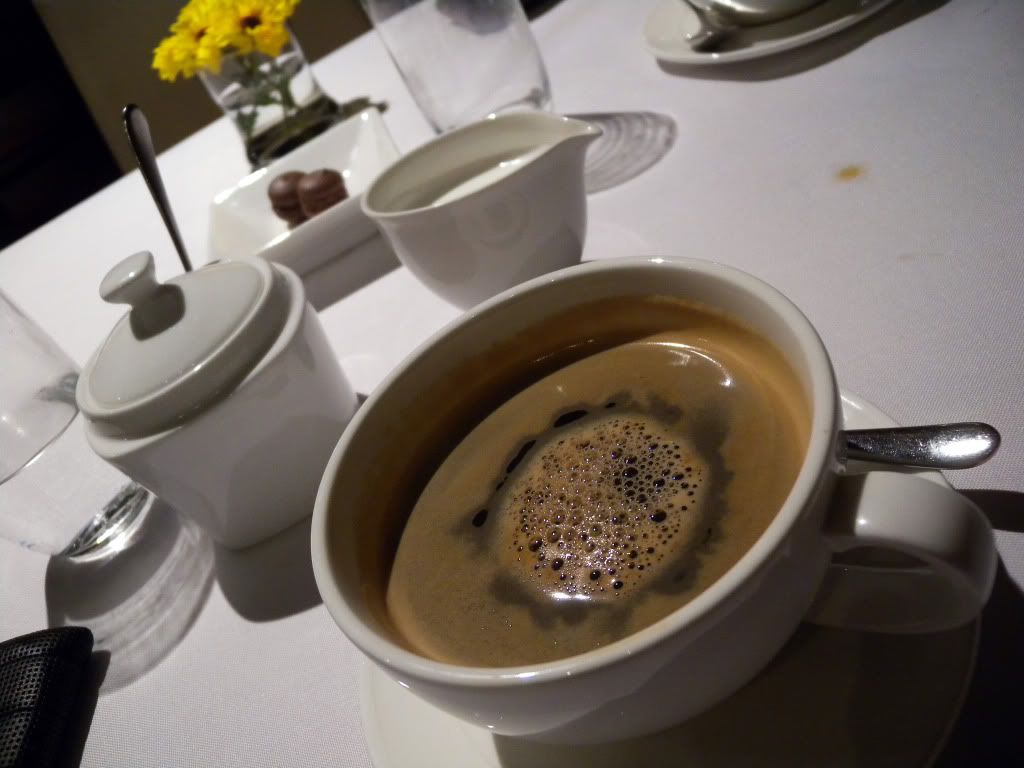 A cup of coffee ended the impressive showcase of culinary expressions at Sage.
All in all, The Sage is a definitely must try. It was a perfect evening - perfect food, perfect service, perfect ambiance with the perfect partner. This is my picture perfect world.
The Sage
The Gardens Residences
6th Floor, The Gardens
Mid Valley City
Lingkaran Syed Putra
59200 Kuala Lumpur.
For reservations, call : 03-2268 1188